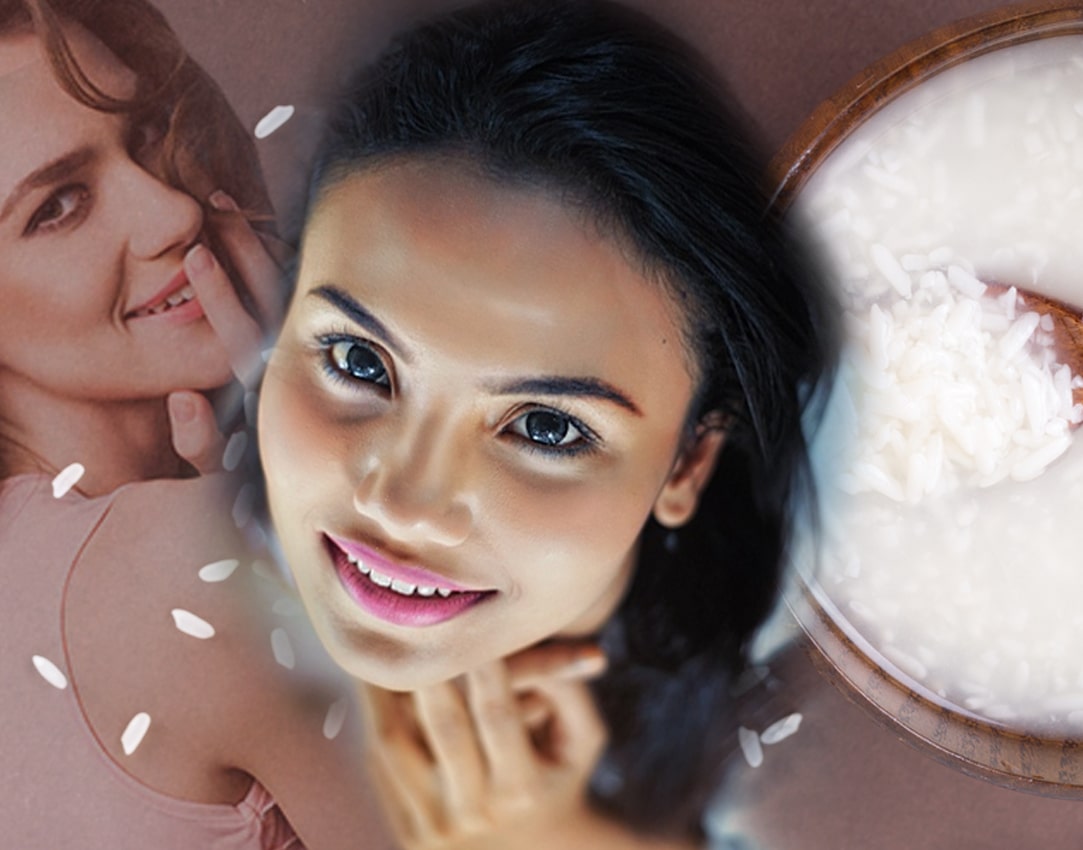 DIY HACKS- BENEFITS OF RICE WATER FOR SKIN AND HAIR
---
---
Excessive hair fall!! Dry and damp skin!! Frizzy hair!!… A definite "No-No" for anyone. Spent tons of money on various skin brightening products, toners, hair fall control shampoos, conditioners and what not!… Still, they didn't bear any fruitful results! Well! There's more to it than meets the eye…the most basic kitchen ingredient which is a part of the staple diet of majority of the Indian population is the remedy to all these hair and skin problems-
Rice Water- the starchy water obtained after soaking rice in water.
With numerous skin and hair products available in the market segregated as per different problems, traditional homemade remedies are losing their sanctity. Rice water for skin and hair can prove to be a magical remedy with its roots in Korea's beauty traditions. It has been a part of usage by various ancient civilizations as well for flawless skin and shiny hair.
BENEFITS OF RICE WATER-
Rice water can do wonders for your skin and hair. It is a treasury of powerful vitamins, minerals, antioxidants etc thereby, providing all the required nourishment to skin and hair. Have a look at few benefits of Rice water:-
 Promotes glowing skin
Minimize skin pores
Slow down ageing process
Protein treatment for hair
Increases hair elasticity
HACKS: RICE WATER FOR SKIN-
Rice water is suffused with ferulic acid which makes it a storehouse of antioxidants. It works as an astringent which soothes skin and reduces inflammation. It protects from harmful UV rays, serving as a natural sunscreen. Below are a few hacks that can brighten up your skin and make you the centre of everyone's attention-
Hack #1-For a Glow-up Day!
Dip a cotton ball in some rice water and apply it to your face. All the dirt and skin impurities would vanish away leaving space for natural radiance to stick on!
 Hack #2- Oily skin…No more!
Apply Rice water and discover it to be a life-changer for oily skin. It freshens up the oily skin and works out to be the most effective skin toner.
 Hack #3 It's Time to Relax!
Rice water is the perfect source of rejuvenation! Pamper yourself with a bath soak containing fresh oils and a mugful of rice water. Mix rice water with some witch hazel plant and use it as a calming spray. Let the stress run out!
HACKS: RICE WATER FOR HAIR
Hack #1 Lather. Rinse. Repeat!
Apply rice water on your hair, covering the scalp and the edges properly. Rinse it after keeping it for an hour or two and unveil your silky shiny hair as the aftermath! Use it twice a week for effective results.
 Hack #2 Natural Conditioner!
Mix some aloe vera gel with rice water and use it as your natural conditioner. Say a bye to split ends and frizzy hair and welcome a scalp that is more hydrated and less itchy! Mix up some fenugreek seeds with rice water and use it as a natural scalp wash for a smooth and soft scalp! In short, Using rice water for skin and hair can turn out to be a boon. Soft skin and healthy hair is no more a dream to achieve. Use rice water to flaunt your flawless skin and shiny hair! Get silky smooth skin and voluminous hair most conveniently and economically! So, did you find these beauty hacks useful? Do give it a try and share your experience with us.,
Download the app through-
Head to our social media channels-